Worcester's Best Chef Competition
10

th

Annual Worcester's Best Chef Competition
The Best of The Best
WHEN: Sunday, January 29, 2017
TIME: VIP- 3:45 pm; General Admission- 5pm - 8pm
WHERE: Historic Mechanics Hall
*Please note: No refunds due to inclement weather or any other reason.
10th Anniversary- The Best of The Best
Worcester's Best Chef competition will celebrate 10 years as the Central New England region's premiere culinary competition. Marking the occasion, this year's event will feature a battle between the top finalists and Iron Chef champions from the last nine years, all converging on historic Mechanics Hall to lay claim to bragging rights that will follow the answer to the ultimate question - Who will be the "Best of the Best?"
About WBC
For 10 years, the Worcester's Best Chef Competition has been promoting the Central Massachusetts area as a culinary destination for foodies. With its vast array of offerings, Central Massachusetts is rich with culinary expertise and creativity, and it has more than enough talent to be considered a destination city equal to Boston, Providence, Hartford, Portland, and many others. WBC's goal--since inception--has always been to showcase that talent.
Recently, WBC organizers have taken the event in a new, fun, and engaging direction, one that introduces many unique attributes and experiences to our foodie community and truly showcases to our crowd of 1,000+ foodies the culinary genius of chefs not just from Worcester, but from all over Central Massachusetts, Springfield, and Connecticut.
The Competition
At WBC, there are two categories of competition: Judges' Choice and People's Choice. As part of the People's Choice Award, guests receive a wristband at registration with three tabs (numbered 1, 2, 3). After tasting through the wonderful dishes, guests drop their #1 tab in their favorite chef's red box, their #2 table in their second choice chef's box, etc. The results are tabulated by on-site staff from the CPA firm of Houssan & Ojerholm, PC and are announced on stage by our Masters of Ceremonies.
The Judges' Choice Award is granted by the 7-member panel of judges, who vote their top 3 choices.
Those 3 chefs are then invited on stage to compete live, Iron Chef-style, in front of the full crowd, on Thermador cook tops provided by Hudson Appliance. This year, the Iron Chef portion of the event will be hosted by Chef Jay Powell of The Twisted Fork Bistro. It all culminates in an exciting, suspenseful decision by judges as to which of the three will become Worcester's Best Chef.
Paying It Forward
Another objective of the event is to assist in the development of up-and-coming chefs. Since its start 10 years ago, the event has hosted high school culinary students who interact with and shadow the competing chefs. The students also receive a donation at the end of each year's event.
Each school will be vying to take home the People's Choice Award for Best Student Dessert. This year's participating schools are:
Cooking Demos (from 3:45pm - 7pm) Provided by: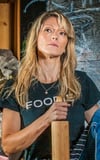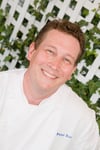 A Farming We Will Go
This year, WBC will host local farmers who are all part of Central Mass Grown. Each farmer will bring his/her fresh produce, honey, preserves, or dry-aged beef to showcase for the foodie crowd. These farmers are vital to our community, and many of them have created Community Supported Agriculture (CSA) programs, in which foodies can participate throughout the year. In addition--as many of our chefs create farm-to-table menus--these much-needed farmers are the source of the ingredients for your favorite chef's signature dishes.
Amenities
At WBC, you'll enjoy luxury and convenience. Historic Mechanics Hall is a vibrant and classic concert hall overflowing with charm, character, and sophistication. It is the preferred location for entertainers of world-wide fame and significance, and at WBC, you'll feel like one of them. Valet parking, a paparazzi photo mob, balcony seating, coffee baristas, cocktail tastings courtesy of Campari, wine tastings courtesy of Julio's Liquors in Westboro, craft beer tastings courtesy of Harpoon, Blue Moon, Sam Adams and Wachusett Brewery, and a full cash bar are also part of the evening.
Come one, come all, and bring your appetite!
What does a VIP ticket get?
VIP ticketholders enjoy a relaxing hour strolling through and interacting with chefs one-on-one, discovering their signature dishes and coveted culinary secrets from 3:45pm until 5pm before the event opens to the general public. Listen to live music as you indulge in all the delicious samples at your own relaxing pace. In addition, this year's VIP guests will have access to a VIP room (Dickens Room in Mechanics Hall), where guests will have access to complimentary relaxation services and a private cash bar. We are very fortunate that Christina Andrianopoulos will be back again this year to emcee the VIP Session.